Polydactyle Cats


Here they are: <grin> There OFF!!!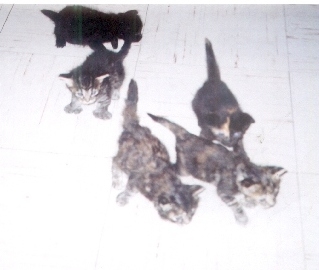 They coming down the stretch Here they come;
One little lady out in front followed by one of the guys... LOL
And the little ladies are in the lead from
the start and are leaving the guys at the gate.....
Look at the big front paws on that guy
just in front of the black one. Oh,
that little black guy's gonne be mine.
Ain't they great?!?
Now these pics are a little blurry
because they were squirming....
Look at the bright blue eyes....
especially on the black one.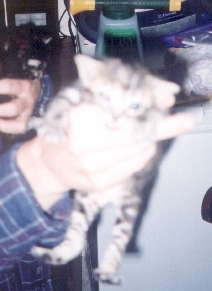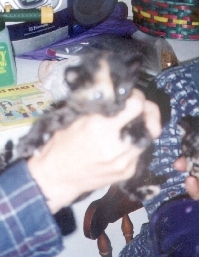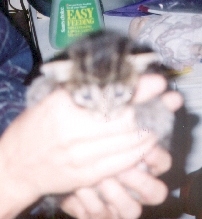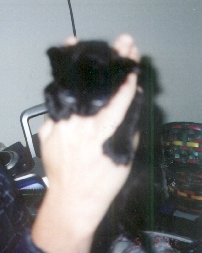 I think I've misplaced one of the kittens.... We took pics of 5 of them and now I fond 4 pics.... <sigh>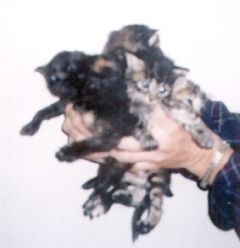 As you can see we have our hands full here with cats....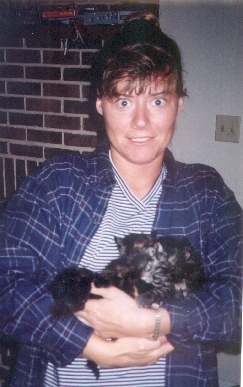 And we have our arms full of cats....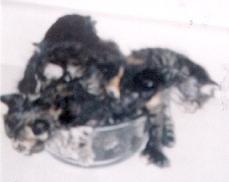 Anyone for a bowl of cats?
Look at that HUGE paw there on the right!
WOW!!!
Oh... the background I made is the kind of footprint some of these guys would make with their front paws.
So much for the size six for those girls....