Polydactyle Cats
Page Three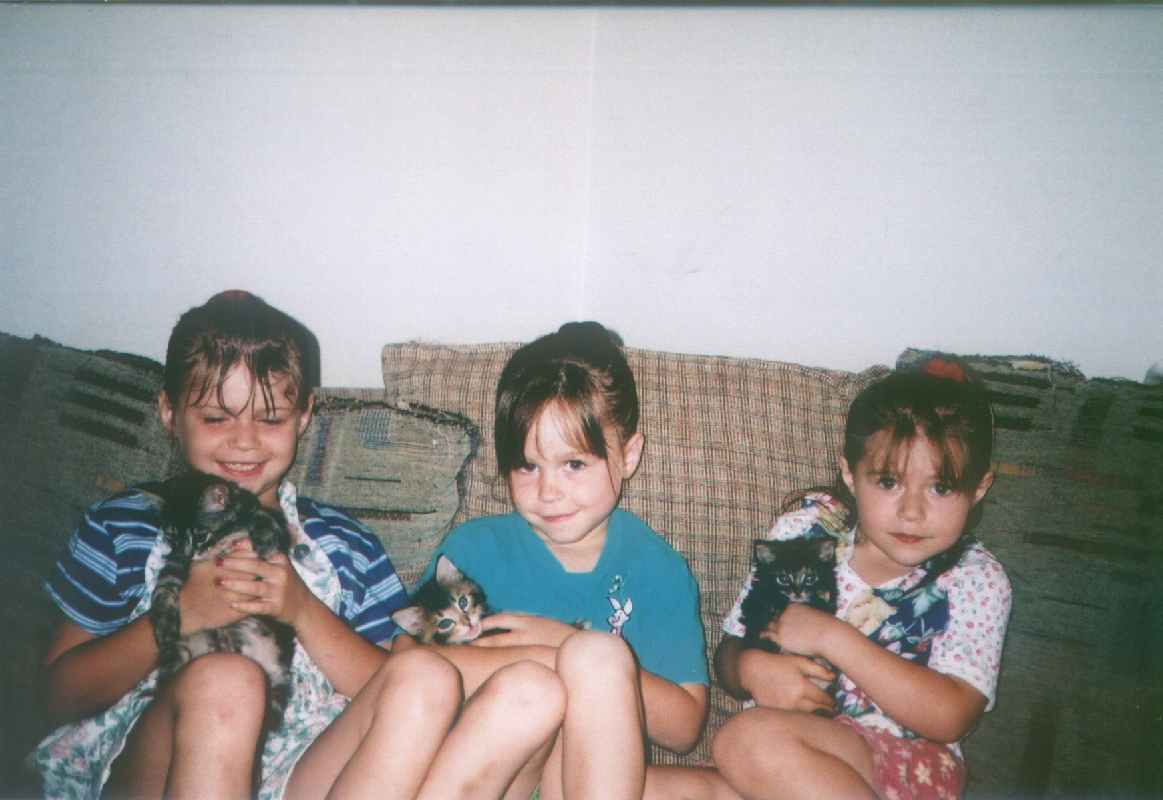 And the saga of the Polykats continue. Here we have three beautiful girls cuddling three beautiful girls...? These girls are my some of my granddaughters. They're Peaches, Toots and Smidgin holding Sniffy, Princess and Smudge.... respectfully.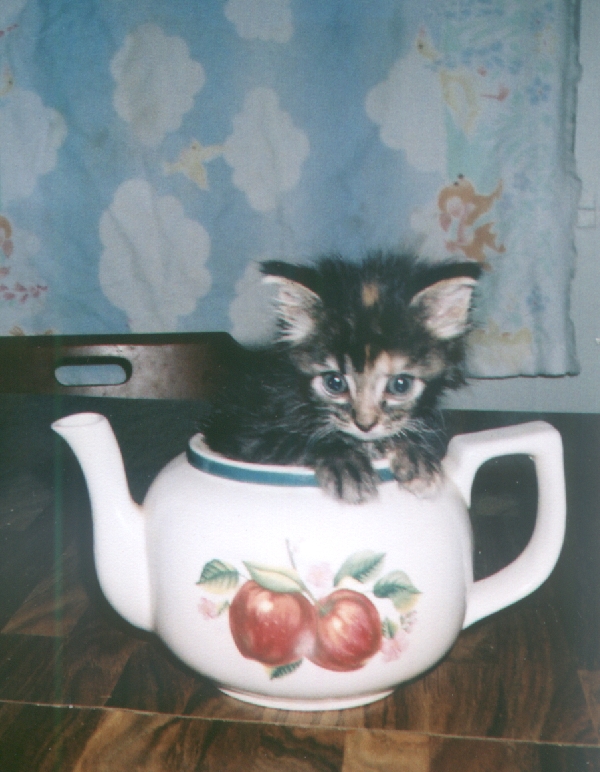 This is the one I call Runt, because she was,
but my daughter calls her Raghead. She
always looks like she's had a bad hair day....
Some just call her Precious. Ain't nothing
precious about this kitten...
She's LOL just or'nery....

Here's the Runt trying to walk a mile in
that boot. She ain't gittin no where. LOL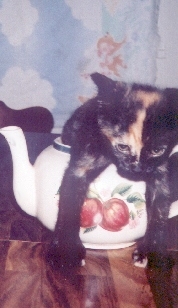 This Is Smudge who started out nearly all black
except for the one brown "smudge" at her right
eye. Then she apparently smeared that
and now has brown on other areas. LOL
Check out the big feet on that girl. She'll
never again get into a size 6 shoe.
I think she's aggrevated with tea pots. So she
doesn't like tea. Maybe she's a coffee drinker?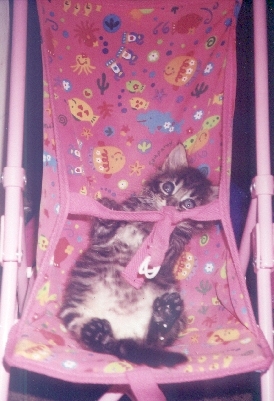 These kitten love the girls so much that they
will go for a "stroll" and just lay there taking it
all in as they are pushed along in the stroller.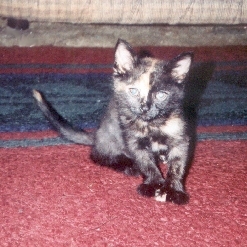 Smudge was so full of orn'riness...


Princess thinks she wants to be the next cover girl
but she was told she'd have to shave her legs.... She'll just be a blue eyed cutie for the cover of Kitty Girl.



Looks like Sniffy saw a ghost. Eyes
like Volkswagon hubcaps. I think she
stole that coat from Joseph, huh?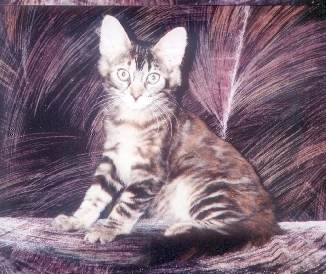 The master of the kittens, Sniffy, makes a feeble attempt at playing camouflage... but she's losing.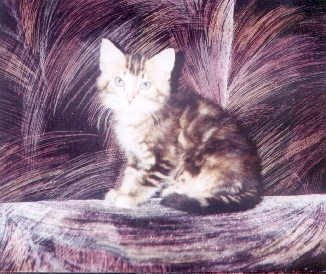 Princess also makes an attempt
at hide but she too can be seen.



Smudge is here.... uh.... I think she's
here.... er... uh... yeah, I see her [I think]



Now how would you like sleeping with something hanging from your eye. Sniffy will crawl up
your face and slap her snoot into your eye.



WHAT A RUDE AWAKENING!!!




After their long day of play and
harassing their humans, these two, Princess
and Sniffy, decide to take a nap.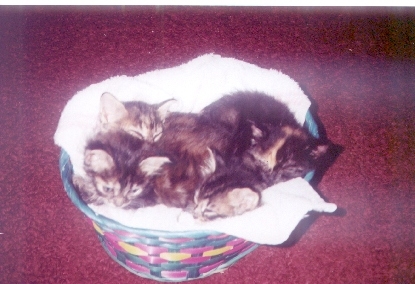 Then the others decided it was time to snooze also. Apparently Runt can't sleep because of all the snoring.


Oh... the background I made is the kind of
footprint some of these guys would make with their front
paws. So much for the size six for those girls.
Nope!!! There's no more cats down here....