Polydactyle Cats
Page Two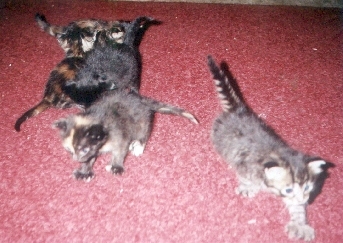 Here they are and they're OFF again!!!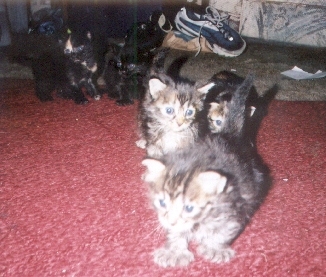 The two dark ones are hiding in the shadows and the others are soaking up all the attention.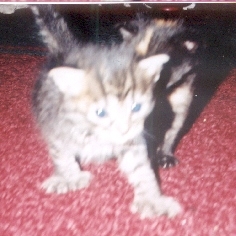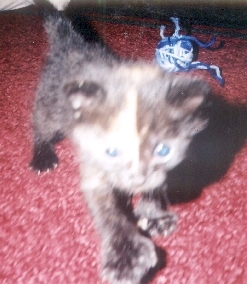 I'm sure tickled with these little many
toes guys. The one on the left is presently
called "Mor-ta-toe" because he's got 24
toes.... more than any of the others.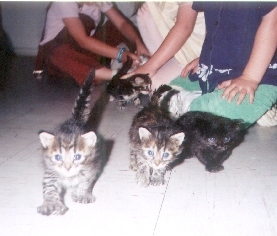 I guess you can tell I'm really elated that I have these little many toed guys. I've only seen one cat with toes like these before.


I think this one is coming out of hiding under the sofa.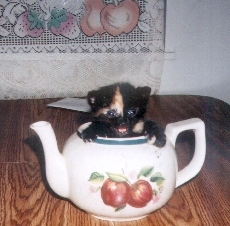 Here's the one that's black except for the artistic smudge on her face.... that's where she got her name, maybe she's just not so good at putting on her makeup. We could have called her Michelangelo... <grin>

Oh... the background I made is the kind of
footprint some of these guys would make with their front
paws. So much for the size six for those girls.